Nikola Radić – Faculty of Business Economics and Entrepreneurship, Belgrade, Mitropolita Petra 8, Serbia
Vlado Radić – Faculty of Business Economics and Entrepreneurship, Belgrade, Mitropolita Petra 8, Serbia
7th International Scientific-Business Conference – LIMEN 2021 – Leadership, Innovation, Management and Economics: Integrated Politics of Research – CONFERENCE PROCEEDINGS, Online/virtual, December 16, 2021, published by the Association of Economists and Managers of the Balkans, Belgrade; Printed by: SKRIPTA International, Belgrade, ISBN 978-86-80194-54-7, ISSN 2683-6149, DOI: https://doi.org/10.31410/LIMEN.2021
Keywords:
Covid-19;
Automotive industry;
Macroeconomics;
Production levels;
Sales levels;
Supply chains
Abstract
As a synonym for the industrial development of the 20th century, the automobile industry is considered the "industry of all industries" and the backbone of the development of mass production. It is one of the pillars of the global economy and a significant driver of macroeconomic growth, sta­bility and technological development. The core of the industry (production of cars, parts, assemblies and components) interacts with a wide range of business actors in the value chain, which multiplies the positive impact on economic growth and development. The economic importance of the au­tomotive industry far exceeds its quantitative dimensions. The automotive industry has significantly contributed to the introduction of the concept of in­tegrated supply chains and modular procurement, so all changes in the au­tomotive industry have a specific "echo" in the entire economy. The Covid-19 pandemic caused major problems in the functioning of supply chains, which had unprecedented consequences for the automotive industry. Currently, the biggest problem is the months-long shortage of semiconductors, caused by the reorientation of manufacturers to semiconductors for mobile phones, video game consoles and laptops. The paper analyzes the decline in car pro­duction and sales, lower-income, layoffs and problems with car delivery.

LIMEN Conference
Creative Commons Non Commercial CC BY-NC: This article is distributed under the terms of the Creative Commons Attribution-Non-Commercial 4.0 License (https://creativecommons.org/licenses/by-nc/4.0/) which permits non-commercial use, reproduction and distribution of the work without further permission.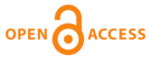 References
ACEA (2021). The Automobile Industry. Pocket Guide, Brussels.
Bauer H., Burkacky O., Kenevan P., Lingemann S., Pototzky K., Wiseman B. (2020). Semicon­ductor design and manufacturing: Achieving leading-edge capabilities. McKinsey, New York.
Everstream Analytics (2021). Global Semiconductor Shortage Triggering Production Delays for Automakers. Available at https://www.everstream.ai/risk-center/semiconductor-short­age-report/
Eurostat (2021). Passenger cars in the EU. Available at https://ec.europa.eu/eurostat/statistics-ex­plained/index.php?title=Passenger_cars_in_the_EU/
Global Data (2021). Coronavirus (COVID-19): Executive Briefing report. London. Available at https://www.globaldata.com/covid-19/
IC Insight (2021). Research Bulletin, Microprocessor Sales Will Continue Double-Digit Growth in 2021. Available at https://www.icinsights.com/news/bulletins/Microproces­sor-Sales-Will-Continue-DoubleDigit-Growth-In-2021/.
IC Insight (2021). Research Bulletin, Top-15 Semi Companies Log Year-Over-Year Growth of 21% in 1Q21, May 25, 2021. Available at https://www.icinsights.com/news/bulletins/ Top15-Semi-Companies-Log-YearOverYear-Growth-Of-21-In-1Q21/.
IC Insights (2021). The McClean Report, Global Wafer Production Capacity 2020-2024.
Klein, C., Høj, J., Machlica, G. (2021). The impacts of the COVID-19 crisis on the automotive sector in Central and Eastern European Countries. OECD Economics Department Work­ing Papers No. 1658, Paris.
Klink, G., Mathur, M., Kidambi, R., Sen, K. (2014). The Contribution of the Automobile Indus­try to Technology and Value Creation, A.T. Kearney, Chicago.
OICA (2021). Production statistics. Available at https://www.oica.net/production-statistics/
OICA (2021). Sales statistics. Available at https://www.oica.net/category/sales-statistics/
Pickert, R. (2022). U.S. Inflation Hits 39-Year High of 7%, Sets Stage for Fed Hike. Available at https://www.bloomberg.com/news/articles/2022-01-12/inflation-in-u-s-registers-biggest-annual-gain-since-1982/
Radić N. (2019). Strane direktne investicije kao katalizator ekonomskog rasta: slučaj automo­bilske industrije zemalja Centralne i Istočne Evrope. Doktorska disertacija, Univerzitet Educons, Sremska Kamenica.
Radić, N., Radić, V., Stevanović, M. (2020). Ekonomski uticaj pandemije korona virusa na au­tomobilsku industriju. Oditor, 6(3), 55-88.
Radić, N. (2021). Nestašica poluprovodnika za automobile – makroekonomske implikacije po zemlje Evropske unije. Konferencija "Trendovi u poslovanju", Kruševac, Zbornik radova, 111-122.
Saberi, B. (2018). The role of the automobile industry in the economy of developed countries. International Robotics and Automation Journal, 4(3): 179-180.