Aleksandar Brzaković – Faculty of Applied Management, Economics and Finance in Belgrade – MEF, University Business Academy in Novi Sad, Jevrejska 24, Belgrade, Serbia
Stefan Brzaković – Faculty of Applied Management, Economics and Finance in Belgrade – MEF, University Business Academy in Novi Sad, Jevrejska 24, Belgrade, Serbia
7th International Scientific-Business Conference – LIMEN 2021 – Leadership, Innovation, Management and Economics: Integrated Politics of Research – CONFERENCE PROCEEDINGS, Online/virtual, December 16, 2021, published by the Association of Economists and Managers of the Balkans, Belgrade; Printed by: SKRIPTA International, Belgrade, ISBN 978-86-80194-54-7, ISSN 2683-6149, DOI: https://doi.org/10.31410/LIMEN.2021
Abstract
A brand is a collection of all tangible and intangible elements of a product or service which make it unique. Design is one of the most impor­tant components of a brand. Design consists of all those characteristics that influence the way how a product appeals to a consumer, what impression a product leaves on a consumer and how a consumer benefits from a prod­uct. It comprises all the characteristics of a product or service that influence the appearance of a product or service and the way how it works. When speaking about brand design, it is usually the key brand elements which are thought of, such as a logo, a color scheme, typography and other design components that make a brand differentiate from competitors' ones and recognizable to consumers. According to the extant literature, insufficient attention seems to be paid to studying the contribution made by design in creating relevant brands. This paper is aimed at indicating the significance design has in the brand creation process, the significance of certain individ­ual elements, such as the packaging design and colors. In the paper, a spe­cial reference is made to design and drivers of the values of luxury products.

LIMEN Conference
Creative Commons Non Commercial CC BY-NC: This article is distributed under the terms of the Creative Commons Attribution-Non-Commercial 4.0 License (https://creativecommons.org/licenses/by-nc/4.0/) which permits non-commercial use, reproduction and distribution of the work without further permission.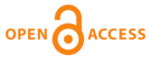 References
Barnes, A. (2017), Telling stories: The role of graphic design and branding in the creation of 'authenticity' within food packaging, International Journal of Food Design, Volume 2, Number 2, pp. 183-202(20), https://doi.org/10.1386/ijfd.2.2.183_1
Bulik, B.S. (2009). Sub-Zero Keeps Its Cool in a Value-Obsessed Economy. Advertising Age, p. 14.
Chitturi, R., Raghunathan, R. & Mahajan V. (2008). Delight by Design: The Role of Hedonic Versus Utilitarian Benefits. Journal of Marketing, 72(3), p. 48–63.
Green, J. (2007). Where Designers Rule. Business Week. November 5, 2007, p. 46–51.
Greenberg, D., Ehrensperger, E., Schulte-Mecklenbeck, M. et al. (2020), The role of brand prominence and extravagance of product design in luxury brand building: What drives consumers' preferences for loud versus quiet luxury?. Journal of Brand Management 27, 195–210. https://doi.org/10.1057/s41262-019-00175-5
Keller, K.L. (2009). Managing the Growth Tradeoff: Challenges and Opportunities in Luxury Branding, Journal of Brand Management, 16(5), p. 290–301.
Orth, U.R.& Malkewitzm K. (2008). Holistic Package Design and Consumer Brand Impres­sions, Journal of Marketing, 72(3), p. 64–81; Borden, M. (2007). Less Hulk, More Bruce Lee. Fast Company, p. 86–91.
Postrel, V. (2003). The Substance of Style: How the Rise of Aesthetic Value Is Remaking Com­merce, Culture, and Consciousness. New York: HarperCollins. ch. 4, p-91.
Richa J. Prerna G., (2020), Assessing brand love, brand sacredness and brand fidelity towards halal brands, Journal of Islamic Marketing, 13, 4, (807-823), https://doi.org/10.1108/JIMA- 04-2020-0104
Richards, F. (2009). Memo to CMOs: It's The Packaging, Stupid, Brandweek, August 17, p. 22.
Suflivan, E. (2008). Color Me Profitable, Brendating News. p. 1.
Tischler, L. (2008). Pop Artist David Butler, Fast Company, October 2009, p. 91–97.