Anamaria-Mirabela Pop – University of Oradea, 1 Universitatii, Oradea, Romania
Monica-Ariana Sim – University of Oradea, 1 Universitatii, Oradea, Romania
7th International Scientific-Business Conference – LIMEN 2021 – Leadership, Innovation, Management and Economics: Integrated Politics of Research – CONFERENCE PROCEEDINGS, Online/virtual, December 16, 2021, published by the Association of Economists and Managers of the Balkans, Belgrade; Printed by: SKRIPTA International, Belgrade, ISBN 978-86-80194-54-7, ISSN 2683-6149, DOI: https://doi.org/10.31410/LIMEN.2021
Keywords:
Business communication;
Ethical communication;
Business ethics
Abstract
Language is culturally transmitted. It means that the language people use is the result of influences different factors had upon them: par­ents, educators, colleagues, and media. When conveying a message, it is im­portant to think not only about the words that help with clarity but, also, it is crucial to consider the meanings of different words. In the business world, for companies operating in foreign countries, the language used plays a central role in how these companies are perceived, thus the language and the culture of that country coexist. In today's world, effective communi­cation is critical to a company's success since it strengthens relationships, improves decision-making, and improves problem-solving abilities. Yet, successful business communication means that the communication must include the application of ethical standards during communication. Thus, this paper aims at presenting the relationship between communication and business, with emphasis on ethical language.

LIMEN Conference
Creative Commons Non Commercial CC BY-NC: This article is distributed under the terms of the Creative Commons Attribution-Non-Commercial 4.0 License (https://creativecommons.org/licenses/by-nc/4.0/) which permits non-commercial use, reproduction and distribution of the work without further permission.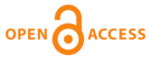 References
Creswell, J., Draper, K., Abrams, R. (2018, April 28). "At Nike, Revolt Led by Women Leads to Exodus of Male Executives". https://www.nytimes.com/2018/04/28/business/nike-women. html. Retrieved January 5th, 2022.
Daniels, J. D., Radebaugh, L. H., Sullivan, D. P. (2011). International Business Environments and Operations. 15th edn. Prentice Hall.
Flaxington, B. (2018, October 24). Communicating Professionally Still Matters. https://www.forbes. com/sites/forbesbostoncouncil/2018/10/24/communicating-professionally-still-matters/
https://stories.starbucks.com/press/2018/starbucks-ceo-reprehensible-outcome-in-philadel­phia-incident/
https://www.forbes.com/quotes/3131/
https://www.mindtools.com/CommSkll/ActiveListening.htm
https://www.natcom.org/
Larson, S. (2017, October 4). Every single Yahoo account was hacked – 3 billion in all. https:// money.cnn.com/2017/10/03/technology/business/yahoo-breach-3-billion-accounts/index. html.
Mandelbaum, A. (2020, October 22). "Ethical Communication: The Basic Principles". https:// www.smbadvisors.com/capabilities/knowledge-management/insights/ethical-communi­cation-the-basic-principles.
Martin, J. S., & Chaney, L. H. (2012). Global business etiquette: A guide to international com­munication and customs. ABC-CLIO.
McAndrew, J. (2018, May 11). The Hacked & the Hacker-for-Hire: Lessons from the Yahoo Data Breaches (So Far). https://www.natlawreview.com/article/hacked-hacker-hire-lessons-ya­hoo-data-breaches-so-far.
Merriam-Webster. (n.d.).Unethical. In Merriam-Webster.com dictionary. Retrieved November 13th, 2021, from https://www.merriam-webster.com/dictionary/unethical.Webpage on a website with an organizational group author
The National Communication Association (2017). Credo for Ethical Communication. https:// www.natcom.