Cátia Rosário – Universidade Lusófona de Humanidades e Tecnologias, Campo Grande, 1749-024 Lisboa, Portugal and Governance, Competitiveness and Public Policies (GOVCOPP); Universidade de Aveiro, Campus Universitário de Santiago, 3810-193 Aveiro – Portugal
Ana Lorga da Silva – Universidade Lusófona de Humanidades e Tecnologias, Campo Grande, 1749-024 Lisboa, Portugal and Escola Superior Naútica Infante D. Henrique, Av. Eng. Bonneville Franco, 2770-058 Paço de Arcos – Portugal
António Augusto Costa – Universidade Lusófona de Humanidades e Tecnologias, Campo Grande, 1749-024 Lisboa, Portugal
7th International Scientific-Business Conference – LIMEN 2021 – Leadership, Innovation, Management and Economics: Integrated Politics of Research – CONFERENCE PROCEEDINGS, Online/virtual, December 16, 2021, published by the Association of Economists and Managers of the Balkans, Belgrade; Printed by: SKRIPTA International, Belgrade, ISBN 978-86-80194-54-7, ISSN 2683-6149, DOI: https://doi.org/10.31410/LIMEN.2021
Keywords:
Financial investments;
Financial literacy;
Risk aversion
Abstract
Over the past few years, the number of young people who choose to invest their savings in the financial markets has increased – investments such as savings accounts and treasury bonds where there is a guarantee of return on invested capital. They also invest in stocks, options, futures, swaps, bitcoins, among other financial products with different levels of risk. For in­vestments to be made with relative safety, an adequate level of financial lit­eracy is essential. Related to the concept of financial literacy is the concept of risk. In this study, a questionnaire was applied, and it had a dual purpose: to measure the level of financial literacy and measure the degree of finan­cial risk aversion. The questionnaire was applied to students of the business management course at the Lusófona University; most respondents have fi­nancial knowledge and are not risk averse, which can be attributed to their area of study.

LIMEN Conference
Creative Commons Non Commercial CC BY-NC: This article is distributed under the terms of the Creative Commons Attribution-Non-Commercial 4.0 License (https://creativecommons.org/licenses/by-nc/4.0/) which permits non-commercial use, reproduction and distribution of the work without further permission.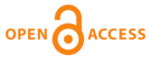 References
Aydemir, S. & Aren, S. (2017). Do the effects of individual factors on financial risk-taking behavior diversify with financial literacy? Kybernetes, Vol. 46 Issue: 10, pp.1706-1734, https://doi.org/10.1108/K-10-2016-0281
Awais, M., Fahad Laber, M., Rasheed, N., & Khursheed, A. (2016). Impact of Financial Literacy and Investment Experience on Risk Tolerance and Investment Decisions: Empirical Evi­dence from Pakistan. International Journal of Economics and Financial Issues, 6(1), 73–79.
Boisclair, D., A. Lusardi & P. Michaud. 2017. Financial Literacy and Retirement Planning in Canada. Journal of Pension Economics and Finance 16(3): 277-296.
Bongini, P. & D. Cucinelli. 2019. University Students and Retirement Planning: Never Too Ear­ly. International Journal of Bank Marketing 37(3): 775-797
Brounen, D., K. Koedijk & R. Pownall. 2016. Household Financial Planning and Savings Be­havior. Journal of International Money and Finance 69: 95-107.
BNI Bank (2020). Tipo de investidor. Available in https://bnieuropa.pt/que-tipo-de-investidor-voce-e/.
CMVM (2012). Recomendações aos investidores. Comissão de Mercados de Valores Mobiliários.
Dewi, V. I. and Barlian, I. (2020). The Relationship Between Financial Literacy and Risk Profile Among Youth, Frontiers Journal of Accounting and Business Research, 02(01), pp. 27–31.
Henager-Greene R. & B.J. Cude (2016). Financial Literacy and Long- and Short-Term Financial Behavior in Different Age Groups. Journal of Financial Counseling and Planning 27(1): 3-19.
Hibbert, A., Lawrence, E. & Prakash, A. (2013). Does knowledge of finance mitigate the gen­der difference in financial risk-aversion? Global Finance Journal 24(2):140–152. DOI: 10.1016/j.gfj.2013.07.002
Huston, S. J. (2010). Measuring Financial Literacy. Journal of Consumer Affairs, 44 (2), 296– 316. https://doi.org/10.1111/j.1745-6606.2010.01170.x
Junior, L., Rigo, C. & Cherbim, A. (2005). Administração financeira. 2ª Ed. Rio de Janeiro: Campus.
OECD (2005). Improving Financial Literacy: Analysis of Issues and Policies.
OECD (2020). Recommendation of the Council on Financial Literacy, OECD/LEGAL/0461
Peretti, L. C. (2008). Educação financeira: aprenda a cuidar do seu dinheiro. Dois Vizinhos: Impressul.
Ross, S., Westerfield, R., Jaffe J. & Lamb R. (2015). Administração financeira. MCGRAW-HILL