Rovena Troplini – Aleksandër Moisiu University, Durrës, Albania
Ikbale Tota – Aleksandër Moisiu University, Durrës, Albania
Merjemë Zyko – Durrës, Albania
7th International Scientific-Business Conference – LIMEN 2021 – Leadership, Innovation, Management and Economics: Integrated Politics of Research – CONFERENCE PROCEEDINGS, Online/virtual, December 16, 2021, published by the Association of Economists and Managers of the Balkans, Belgrade; Printed by: SKRIPTA International, Belgrade, ISBN 978-86-80194-54-7, ISSN 2683-6149, DOI: https://doi.org/10.31410/LIMEN.2021
Keywords:
Technological solutions;
Financial services;
Banking sector
Abstract
Technological development has played an integral role in the transformation and progress of the financial sector. Reductions in time, costs, efficiency, are some of the opportunities that the Fintech sector stim­ulates. In this paper we will examine the advantages of technology integra­tion in finance and FinTech's interaction with other sectors such as banking but also the risks it carries. We will analyze Fintech implementation in Alba­nia market and the challenges faced for development.
If we take into consideration how quickly the economic, social, cultural and natural conditions are changing, of course finding, applying and develop­ing new alternatives is the right solution. FinTech is therefore seen as the fu­ture of the financial sector.
In conclusion, Albania as a developing economy and unknown with new technologies, regardless of all the difficulties, is open to innovations and can be seen as a new market for the development of FinTechs.

LIMEN Conference
Creative Commons Non Commercial CC BY-NC: This article is distributed under the terms of the Creative Commons Attribution-Non-Commercial 4.0 License (https://creativecommons.org/licenses/by-nc/4.0/) which permits non-commercial use, reproduction and distribution of the work without further permission.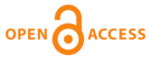 References
Chishti, S., & Barberis, J. (2016). The FinTech Book. John Wiley & Sons Ltd.
Crouhy, M., Galai, D., & Wiene, Z. (2021). The impact of FinTechs on Financial Intermediation: A Functional Approach. The Journal of FinTech.
Leong, K., & Sung, A. (2018). FinTech (Financial Technology): What is It and How to Use Tech­nologies to Create Business Value in Fintech Way?
The World Bank. (2017). Nje Pasqyre e Tregut te Remitancave ne Shqiperi.
Arner, D., Barberis, J., & P. Buck, R. (2017). Fintech and Regtech in a nutshell and the future in a sandbox. CFA Institute Research Foundation.
Burak, A. (2021). CyberSecurity in FinTech: how to develop a secure FinTech App. Retrieved from Relevant: https://relevant.software/blog/cybersecurity-in-fintech/
C2FO. (2021, July 13). The History and Evolution of the Fintech Industry. Retrieved from C2FO: https://www.c2fo.com/amer/us/en-us/resource-center/article/07212021/the-histo­ry-and-evolution-of-the-fintech-industry
Daley, S. (2021, August 11). 22 Fintech Lending Companies Upending the Credit Card, Mort­gage and Loan Industries. Retrieved from built in Beta: https://builtin.com/fintech/fin­tech-lending-applications
Douglas W. Arner, Dirk A. Zetzsche, Ross P. Buckley and Janos N. Barberis. (2017). FinTech and RegTech: Enabling Innovation While Preserving Financial Stability. Georgetown Journal of International Affairs, 47-58.
Feyen, Erik; Frost, Jon; Gambacorta, Leonardo; et al. (2021). Fintech and the digital transfor­mation of financial services: implications for market structure and public policy.
BIS Papers. FSB. (2017). Financial Stability Implications from FinTech Supervisory and Regu­latory Issues that Merit Authorities' Attention. Financial Stability Board.
Giesecke & Devrient, (2021). Fintechs vs. traditional banking: friends or foes? https://www.gi-de.com/en/spotlight/payment/fintechs-vs-traditional-banking.
Gu, A. (2021, May 6). FinTech's opportunities and risks, and the importance of regulation for the protection of human rights. Retrieved from Universal Rights Group Geneva: https:// www.universal-rights.org/universal-rights-group-nyc-2/fintechs-opportunities-and-risks-and-the-importance-of-regulation-for-the-protection-of-human-rights/
Hill, J. (2018). Fintech and the Remaking of Financial Institutions. Elsevier Inc.
Kauflin, J. (2021). The Future Of Payments: Fintech 50 2021. Forbes.
KPMG. (2017). Value of Fintech.
KPMG. (2019). Regulation and supervision of FinTech.
Mikolaj Rogowski. (2013). Harnessing Central and Eastern Europe's innovative potential. WIPO Magazine.
Monei. (2021, May 13). Fintech vs Traditional Banks: Competition or Collaboration? Retrieved from Monei: https://monei.com/blog/fintech-vs-traditional-banks/
Narváez, M. I. (2021). Necessity of a fintech global regulation. https://revistascientificas.cuc. edu.co/juridicascuc/article/view/2923.
Nino, J. L., Langthaler, J., Fabian, M., & Mayorga, J. (2017). AN OVERVIEW OF FINTECHS: THEIR BENEFITS AND RISKS. Association of Supervisors of Banks of the Americas.
Odorović, A., McKain, G., Garvey, K., & al, e. (2020). Fintech innovation in the Western Bal­kans: policy and regulatory implications & potential interventions. International Bank for Reconstruction and Development / The World Bank Group.
Open Banking. (n.d.). https://www.openbanking.org.uk/regulated-providers/tink/.
Raiffeisen Bank in Albania. (2021). The bank that makes innovation part of its culture. CEE FinTech Atlas, https://www.cee-fintechatlas.com/2021/08/27/the-bank-makes-innovation-part-of-its-culture/.
Riemer, K., Hafermalz, E., Roosen, A., & et al. (2017). The Fintech Advantage – Harnessing digital technology, keeping the customer in focus. e Australian Digital Transformation Lab.
Sironi, P. (2016). FinTech Innovation. 2016 John Wiley & Sons, Ltd.
Stern, C. (2017). Fintechs and their emergence in banking services in CESEE. Oesterreichische Nationalbank.
The Global Findex Database. (2017). https://globalfindex.worldbank.org/.
The World Bank Group. (2020). A Roadmap to SupTech Solutions for Low Income (IDA) Coun­tries. Finance, Competitiveness & Innovation Global Practice.
Vučinić, M. (2020). Fintech and Financial Stability Potential Influence of FinTech on Financial Stability, Risks and Benefits.