Borislav Marušić – College of Applied Sciences "Lavoslav Ružička" in Vukovar, Županijska 50, 32000 Vukovar, Croatia
Branimir Kurmaić – College of Applied Sciences "Lavoslav Ružička" in Vukovar, Županijska 50, 32000 Vukovar, Croatia
Keywords:
Central banks;
Management;
Financial markets;
Vocabulary;
High-frequency trading;
Semantics
Abstract
Language is often considered a living organism that changes with the times. It is a fact that the glossary of business English has grown in interesting ways in the age of day trading. The ever-growing importance of semantics in financial statements or, perhaps even more importantly, cen­tral bank statements seems to have coincided with the rise of the internet as the dominant way of information in the financial industry. Specially pro­grammed algorithms scan Reddit boards in search of new trends, informa­tion is absorbed constantly, and trades are realized in seconds. In such an environment, officials' statements have become more obtuse, the language more nuanced, and meanings blurred. The authors analyze the way central banks speak to the markets, how that impacts trends in the trading of finan­cial securities, and provide an overview of some of the vocabulary impacted directly or indirectly by their actions that are now widely used by the finan­cial media, institutions and day traders.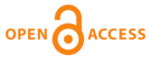 LIMEN Conference
8th International Scientific-Business Conference – LIMEN 2022 – Leadership, Innovation, Management and Economics: Integrated Politics of Research – CONFERENCE PROCEEDINGS, Hybrid (EXE Budapest Center, Budapest, Hungary), December 1, 2022,
LIMEN Conference proceedings published by the Association of Economists and Managers of the Balkans, Belgrade, Serbia
LIMEN Conference 2022 Conference proceedings: ISBN 978-86-80194-66-0, ISSN 2683-6149, DOI:  https://doi.org/10.31410/LIMEN.2022
Creative Commons Non Commercial CC BY-NC: This article is distributed under the terms of the Creative Commons Attribution-Non-Commercial 4.0 License (https://creativecommons.org/licenses/by-nc/4.0/) which permits non-commercial use, reproduction and distribution of the work without further permission. 
Suggested citation
Marušić, B., & Kurmaić, B. (2022). Importance of Language in Central Banks' Management of Financial Markets: Creating Trends and New Vocabulary. In V. Bevanda (Ed.), International Scientific-Business Conference – LIMEN 2022: Vol 8. Conference proceedings (pp. 67-73). Association of Economists and Managers of the Balkans.  https://doi.org/10.31410/LIMEN.2022.67
References
Chen, M. K. (2013). The Effect of Language on Economic Behavior: Evidence from Savings Rates, Health Behaviors, and Retirement Assets. The American Economic Review. 2013 Apr;103(2):690-731. https://doi.org/10.1257/aer.103.2.690 PMID: 29524925 
CNBC. (2015). CNBC.com, SNB leaves policy vacuum after shock removal of franc cap. https:// www.cnbc.com/2015/01/17/snb-leaves-policy-vacuum-after-shock-removal-of-franc-cap.html 
DeCambre, M. (2021, November 30). Powell says time to retire "transitory" when talking about inflation—and stock markets tank. MarketWatch. https://www.marketwatch.com/sto­ry/powell-says-time-to-retire-transitory-when-talking-about-inflationand-stock-markets-tank-11638305094 
Ehrmann, M. & Fratzscher, M. (November 2005). How Should Central Banks Communicate?, ECB Working Paper No. 557, Available at SSRN: https://ssrn.com/abstract=850944  or http://dx.doi.org/10.2139/ssrn.850944 
Federal Reserve System. (n.d.). The Fed – What is forward guidance, and how is it used in the Federal Reserve's monetary policy? Board of Governors of the Federal Reserve System. https://www.federalreserve.gov/faqs/what-is-forward-guidance-how-is-it-used-in-the-fed­eral-reserve-monetary-policy.html 
Galardo, M. & Guerrieri, C. (2017). The Effects of Central Bank's Verbal Guidance: Evidence from the ECB (July 19, 2017). Bank of Italy Temi di Discussione (Working Paper) No. 1129, Available at SSRN: https://ssrn.com/abstract=3040650  or http://dx.doi.org/10.2139/ssrn.3040650  
Keim, D. (2015, April 15). High-frequency Trading: Profiting from News. Knowledge at Whar­ton. https://knowledge.wharton.upenn.edu/article/high-frequency-trading-profiting-news/
Merriam-Webster. (2022, December 14). Transitory, https://www.merriam-webster.com/dictionary/transitory 
Myers, L. (2015, February 23). Repurposing a Microwave Tower For Wall Street Trading. Ma­goda. https://www.magoda.com/defense/repurposing-a-microwave-tower-for-wall-street-trading/ 
Nguyen, J. (2019, July 24). How a simple statement from Fed Chair Jerome Powell can cause the markets to fluctuate. Marketplace. https://www.marketplace.org/2019/07/19/how-a-sim­ple-statement-from-fed-chair-jerome-powell-can-cause-the-markets-to-fluctuate/ 
Shobhit, S. (December 31, 2021). The World of High-Frequency Algorithmic Trading. Investo­pedia. https://www.investopedia.com/articles/investing/091615/world-high-frequency-al­gorithmic-trading.asp 
Siegel, R. (2021, December 13). The Fed's inflation challenge: Getting the policy and the mes­saging right. Washington Post. https://www.washingtonpost.com/business/2021/12/09/inflation-fed-transitory-powell/ 
Additional reading
Beschwitz, B., Keim, D., & Massa, M. (2013). Media-Driven High Frequency Trading: Evidence from News Analytics. SSRN Electronic Journal. https://dx.doi.org/10.2139/ssrn.2356547 
Grandview Research. (n.d.). High-frequency Trading Server Market Size Report, 2021-2028. https:// www.grandviewresearch.com/industry-analysis/high-frequency-trading-servers-market 
El-Erian, M. (2020, January 10). Central banks are now the markets' best friends. The Guardian. https://www.theguardian.com/business/2020/jan/10/central-banks-are-now-the-markets-best-friends