Armela Anamali – University Aleksandër Moisiu Durrës, Street "Miqësia" University Campus, Durrës, Albania
Bitila Shosha – University Aleksandër Moisiu Durrës, Street "Miqësia" University Campus, Durrës, Albania
Keywords:
Offshore outsourcing;
Destination countries;
Assessing models;
3rd decade
Abstract
The new decade began with an alarming health crisis (Covid-19), which countries will probably have to deal with for a long time. The war in Ukraine started in February 2022, agitated and raised the alarm regarding geopolitical and economic security for many countries directly or indirectly affected by it. Changing conditions have prompted firms to look at their operating strategies. Recent studies show how important it is to review the determinants of offshore outsourcing in reallocating activities according to the industries. This paper reviews the models for evaluating destination countries and analysing those considering new circumstances.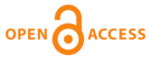 LIMEN Conference
8th International Scientific-Business Conference – LIMEN 2022 – Leadership, Innovation, Management and Economics: Integrated Politics of Research – CONFERENCE PROCEEDINGS, Hybrid (EXE Budapest Center, Budapest, Hungary), December 1, 2022,
LIMEN Conference proceedings published by the Association of Economists and Managers of the Balkans, Belgrade, Serbia
LIMEN Conference 2022 Conference proceedings: ISBN 978-86-80194-66-0, ISSN 2683-6149, DOI:  https://doi.org/10.31410/LIMEN.2022
Creative Commons Non Commercial CC BY-NC: This article is distributed under the terms of the Creative Commons Attribution-Non-Commercial 4.0 License (https://creativecommons.org/licenses/by-nc/4.0/) which permits non-commercial use, reproduction and distribution of the work without further permission. 
Suggested citation
Anamali, A., & Shosha, B. (2022). Offshore Outsourcing – Models Assessing Destination Countries in the 3rd Decade of 21th Century. In V. Bevanda (Ed.), International Scientific-Business Conference – LIMEN 2022: Vol 8. Conference proceedings (pp. 97-107). Association of Economists and Managers of the Balkans.  https://doi.org/10.31410/LIMEN.2022.97
References
Abraham, K. G., & Taylor, S. K. (1996). Firms' use of outside contractors: Theory and evidence. Journal of labor economics, 14 (3), 394-424.
Anamali, A. (2015). Albania as a destination for offshore outsourcing: Apparel Industry. Doc- toral Thesis.
Antràs, P. (2020). De-globalization? Global value chains in the post-COVID-19 age (No. w28115). The national Bureau of Economic Research.
Barbieri, P., Boff lli, A., Elia, S., Fratocchi, L., Kalchschmidt, M., & Samson, D. (2020). What can we learn about reshoring after Covid-19? Operations Management Research, 13(3-4), 131-136. https://doi.org/10.1007/s12063-020-00160-1
Birkinshaw, J. (2000). Upgrading of Industry Clusters and Foreign Investment. Journal of In- ternational Studies of Management & Organization, 30(2), 93-113. https://doi.org/10.1080/00208825.2000.11656789
Carmel, E. (2003). The new software exporting nations: success factors. The Electronic Journal of Information Systems in Developing Countries, 13(1), 1-12.
Coase, R. H. (1937). the firm. Economica, 4(16), 386-405.
Coombs, R., & Battaglia, P. (1998). Outsourcing of Business Services and the Boundaries of the Firm. CRIC working paper No. 5, June 1998.
Corbett, M. (2004). The outsourcing revolution: Why it makes sense and how to do it right. Dearborn Trade Publishing.
Dunning, J. H. (1988). Trade, Location and Economic Activities of MNEs. In: J. H. Dunning, Explaining International Production, 13-40.
Farrell, D. (2004). Beyond offshoring. Harvard business review, 82(12), 82-90. Farrell, D. (2006). "Smarter Offshoring", Harvard Business Review, pg 85-92.
Fenstra, R. C., & Hanson, G. H. (2001). Global Production Sharing and Rising Inequality: A Survey of Trade and Wages. NBER Working Paper 8372.
Geis, G. S. (2006). "Business Outsourcing and the Agency Cost Problem", Notre Dame Law Re- view, 83 (1), 656-677.
Gereffi, G., & Memedovic, O. (2003). The global apparel value chain: What prospects for up- grading by developing countries (pp. 1-40). Vienna: United Nations Industrial Develop- ment Organization.
Graf, M., & Mudambi, S. M. (2005). The outsourcing of IT-enabled business processes: A conceptual model of the location decision. Journal of International management, 11(2), 253-268.
Heeks, R., & Nicholson, B. (2002). Software export success factors and strategies in developing and transitional economies. Development Informatics Working Paper, (12).
Kajjumba, G. W., Nagitta, O. P., Osra, F. A., & Mkansi, M. (2020). Offshoring-Outsourcing and Onshoring Tradeoffs: The Impact of Coronavirus on the Global Supply Chain. In Out- sourcing and Offshoring. IntechOpen.
Kakabadse, A., & Kakabadse, N. (2005). Outsourcing: current and future trends. Thunderbird international business review, 47(2), 183-204.
Kearney, A. T. (2011). Offshoring opportunities amid economic turbulence. The AT Kearney Global Services Location IndexTM. Chicago: AT Kearney.
Kumar, A., Luthra, S., Mangla, S. K., & Kazançoğlu, Y. (2020). COVID-19 impact on sustaina- ble production and operation management. Sustainable Operations and Computers, 1: 1-7.
Mol, M. J., Tulder, R. J., & Beije, P. R. (2005). "Antecedents and Performance Consequences of International Outsourcing", International Business Review, 14 (5), 599-617.
Oshri, I., Kotlarsky, J., & Willcocks, L. (2015). The handbook of global outsourcing and off- shoring: a definitive guide to strategy and operations. Basingstoke: Palgrave Macmillan. Oshri, I., Kotlarsky, J., & Willcocks, L. P. (2011). The Handbook of Global Outsourcing and Offshoring (2 ed.). Palgrave, Macmillan.
Pinto, R., Mettler, T., & Taisch, M. (2013). Managing supplier delivery reliability risk under lim- ited information: Foundations for a human-in-the-loop DSS. Decision support systems, 54(2), 1076-1084.
Smith, A. (1776). The wealth of nations. (Vol. 11937).
Valero, A., Riom, C., & Cunha, J. O. (2021, November 22). Covid-19 spurred a wave of new technology adoption by UK business. Retrieved May 20, 2022, from LSE: https://blogs.lse.ac.uk/businessreview/2021/11/22/covid-19-spurred-a-wave-of-new- technology-adoption-by-uk-businesses/
Williamson, O. (1985). The Economic Institutions of Capitalism. Free Press: New York.